With the expectation that new data will always be generated in the future, modern marketers need to find data sets that will help prove the effectiveness of their campaigns.
Understanding how marketing is performing is key for deciding what marketing tactics to use. Reports on the data can show the success of a marketing campaign, so it's important to have these reports for analysis.
In order to reap the benefits of reporting automation, it is key to first establish a reliable manual performance reporting process.
Reports generated in this way incorporate automation that can reduce errors and increase quality, as well as a scale that would be impossible with an unautomated system.
You can never anticipate which piece of data you may need for an upcoming campaign. With short deadlines and high audience expectations on your shoulders, you should aim to create an intuitive data storage system, especially for performance reports. This will facilitate better decision making, lower your risk factors, and enable you to grow constantly as a marketer, content creator, and brand in general.
Reporting for data knowledge
It may seem difficult to track marketing success, but with the technology and information available to digital marketers, we can now tackle reporting.
The main issue is not how to find the data but how to use this raw data and turn it into valuable output for future strategies.
If you want to know the effect your marketing efforts are having, you need to review reports and analyze the data. Without them, there's no way to know if your marketing is successful or not.
Everything starts with a proper data setup
Well, imagine building a house without a foundation. You would expect it to fall down and crumble in a matter of months, right? Here's why:
It enables the full potential of digital advertising

It provides results you need to scale your sales and understand which paid campaigns are performing and which ones are not

It displays the correct picture, allowing you to get more results for less money
Here at Unlimited, we are committed to helping our clients setup data tracking the right way before we start working on anything else.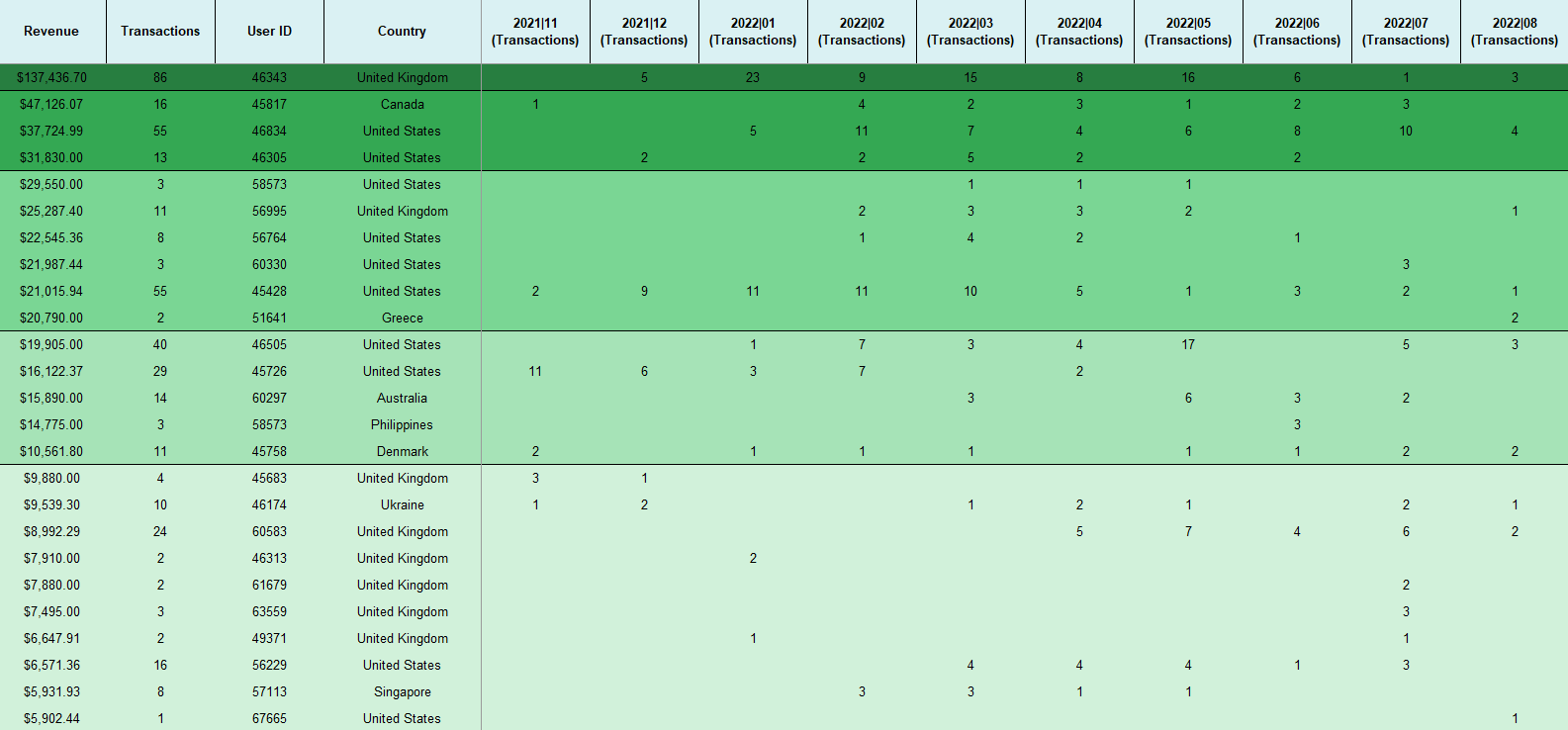 Pivot tables
A pivot table is a data analysis tool that turns large unorganized data into condensed summarized information. It creates visual graphs and charts to show new knowledge from the data.
Although it seems like a simple device, it can be used as part of an embedded BI system and help tell stories with the data.
Pivot table aggregate information derived from tables in columns or rows, as defined in Table X. It helps in locating the main sources of the summarized information.
Nonfilled cells show tooltips for indicating what records a cell represents. Click on a nonempty cell on a screen that shows the breakdown.
You could configure filter filters to improve information by selecting the aggregated values.
Although pivot tables have not yet been published the reports will not be extended and limitations are not currently figured.
For older or updated data containing issues, please use multi-level pivot tables for determining problems.
The multilevel pivot table is more stable and has more features than the standard one.
Automatically updating Pivot Tables
Pivot table in excel provides an extremely easy way to organize data quickly.
To update a pivot table traditionally, you have to update sources and either right click on the pivot tables, then click Refresh button / click on the Refresh button in the bottom right corner.
Alternatively you can click on Plugin Tools data tab and then click on the refreshed button.
In any case, the option may be left open for the possibility of no updating of the pivot tables because the user must keep updating the pivot table if the source information changes.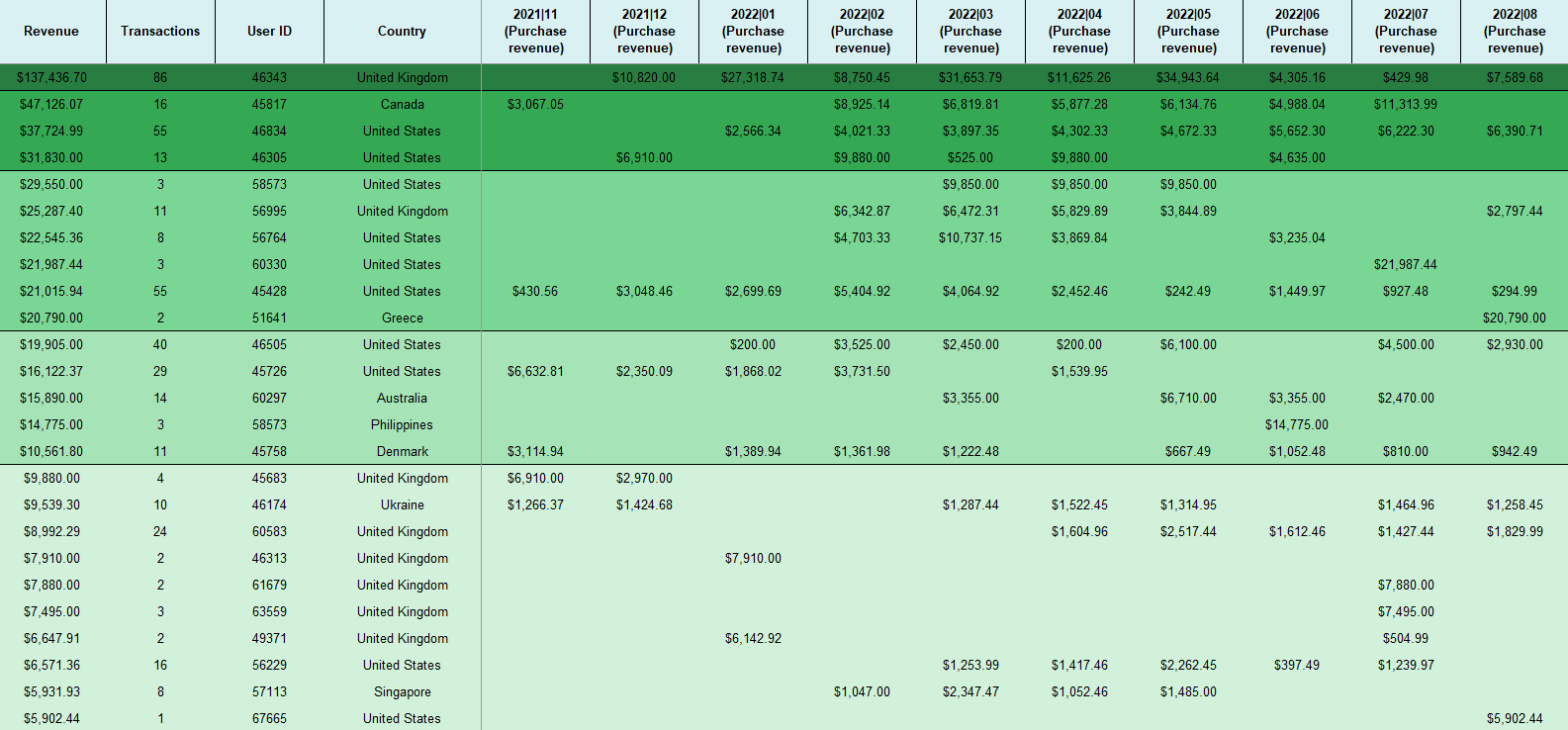 Report Automation
When we established a proper data setup we can only then speak about defining the automation of reporting.
Automation reduces errors and streamlines the reporting process. It also saves time, which can be a boon for marketing departments and report collaborators alike.
We make it easy to deliver reliable reporting across all your accounts, eliminate data inaccuracies with accurate connections to marketing channels and grow at the same pace as your list of clients.
Where should we pull our data from?
There are a variety of ways for marketers to store and access data, but not all of them are ideal for breaking it down. Blend various sources of marketing data together to gain a complete dataset to work with.
Data collection is a crucial part of any marketing campaign.
The best way to extract insights after the campaign is over is using a pivot table, which can easily perform calculations on raw data, and discovers all underlying data available.
What metrics should we focus on?
If we want to figure out what's working and what we should do next, it's important to look at trends in our metrics: conversion rates, sessions, bounce rates.
We also need to examine how much money was made over a certain time period.
One of the best ways to look at metrics is by examining a pivot table's reporting features and its visualization capabilities.
One of the most important metric when it comes to paid advertising are:
Revenue = Total Sales x Purchase Cost

Gross Profit = Revenue – Campaign Cost

ROI (return on investment) = (Gross Profit – Campaign Cost) / Campaign Cost

Conversion Rate = Total Leads / Total Clicks

CPL (Cost Per Lead) = Total Marketing Spend / Total New Leads

CPO (Cost Per Opportunity) = Total Marketing Spend / Total Opportunities

CPS (Cost Per Sale) = Total Marketing Spend / Total Sales
The way you calculate these metrics will depend on your industry. You may use a different formula than we do.
The areas we'll pay attention to are whether there was a large amount of people converted from a channel or campaign, and if it was profitable.
We'll also analyze ROI and CPL which are useful in telling how successful the marketing campaign was.
Why automated reporting is important
Scale, scale, scale!
Client reports are ways to demonstrate our value and keep clients long-term. The frequency and format of the report will change for each client, but it is one of the best options for these purposes.
The time it takes to manually generate client reports is significant for growth. It is very time consuming.
With data collected through AI, it has helped many businesses increase revenue and spend less time on tedious tasks.
What should be included in client's reports
Report Overview: The content of each report will change based on your marketing intentions, but there are common features to every successful report, so users can understand how all the charts and values for ongoing campaigns.
At UNLMTD, our custom reports always have a seven-section client report that covers the following areas: Google Analytics (audience, traffic sources, site engagement), goals, and conversions; SEO rankings; social media overview; PPC overview; and email overview.
Report Summary

Google Analytics – All Channels

Google Analytics – Conversions

Social Media Overview

PPC Overview

Email Overview
It is important to include a summary of the marketing campaign in the monthly report, which may not be well understood by some users.
This section gives you the opportunity to write out your analysis from the past month, and outline your plans for the next month.
In the section GA All Channels, you can see which channels are performing well and how your marketing strategy should progress next month.
The Google Analytics – All Channels section shows the total number of visitors, visitor sources, and KPIs, like average session duration and conversions.
Next, we have a section of Google Analytics – Conversions.
This section provides clients with information about their overall ROI for channel marketing.
It also shows the client how many conversions they've generated and the metrics related to goal completions (e.g., dollar value, conversion rate).
A social media overview shows your client crucial metrics for each platform in one place.
Engaging metrics include followers, post engagement, reach, and similar.
Next, we have an overview section to provide analytics on PPC campaign performance. These numbers include total ad costs, cost-per-click, conversions, impressions, and more.
And finally, If you emailscampaign, are included in our report for our users, this section will allow them to track metrics such as open rate, click through rate (CTR), and growth in subscribers.
Make your data records reflect a story
Finally, let's discuss how data reports can go from numbers and statistics to a compelling story that tells your client why you made the decisions you made.
Data storytelling is a process with which data, collected through research, can be translated into an informative narrative.
The goal of data storytelling is to highlight key changes and patterns in data for easy comprehension.
Data storytelling starts with data collection. Reporting software retrieves data from a variety of sources and places it in one easy-to-use place.
You can transform raw data into actionable insights that are understandable by anyone, regardless of technical expertise. This is done through data visualization.
Also, data storytelling should have a narrative and KPIs to give the data meaning.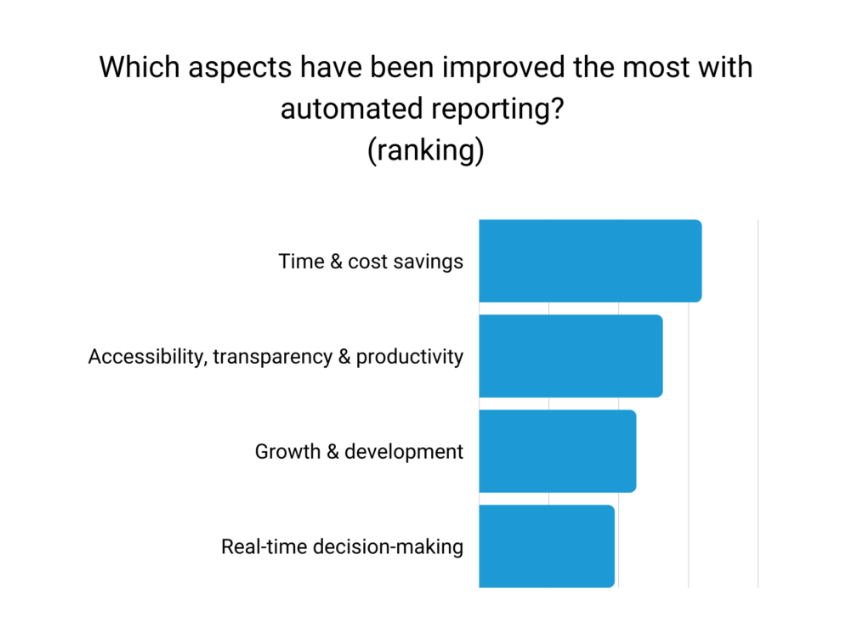 Centralized vs. Decentralized data
There is an increasing trend in data centralization. Cloud-based vendors have made it easy to store and process data warehouses, with just a few clicks and a credit card.
In a way that marketing performance can now be measured and tracked, the need for data to measure it is becoming more crucial.
Data lakes and warehouses are being used because they give companies an internal resource that they can use to see how their marketing efforts are really doing.
With a decentralized data model, you can access raw data and process it on your own.
The model does not require all raw data to be stored in a centralized space, but rather connects it to various related sources.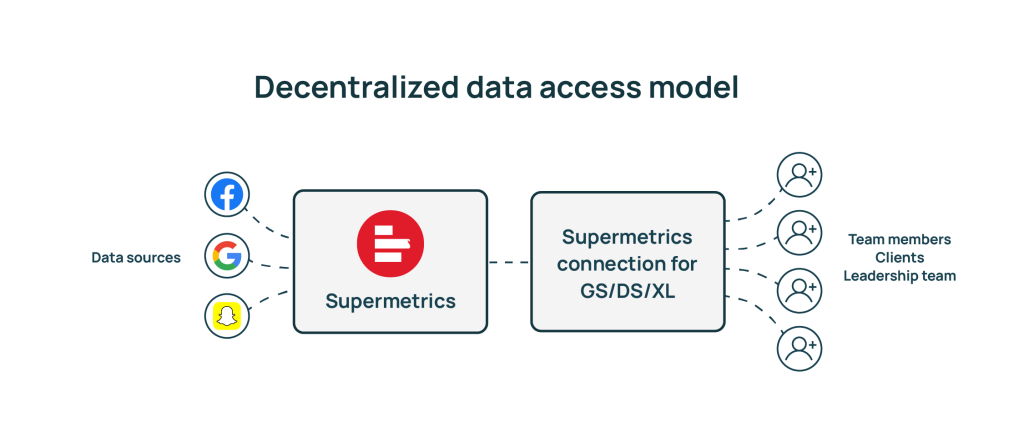 Automated reports
With report automation, you can generate reports in a much more efficient fashion.
You can focus all of your efforts on the parts of the process which will make a difference in your client's success.
Client reporting can be difficult when there is no single view of data from various sources.
That's why data centralization is one of the most important things when it comes to report automation.
After retrieving your data into a single dashboard, your next step is to leverage report and dashboard templates.
Usually, it would be easier if you started with customized templates created specifically for the project which can then be modified to suit your needs.
Report templates allow you to focus on campaign results and make scaling much more efficient.
The best practices for client communication is something that you should discuss clearly to set up initially.
It might differ depending on what the client needs, so it's good to determine this in the onboarding process.
There are different methods for clients to access reporting: periodic or non-stop.
If you choose to send periodic reports, you can have emails automatically sent out monthly.
With a live dashboard, you can allow clients to customize permissions.
Conclusion
Automated reports save time for those in the industry, freeing up focus on more important tasks.
This is done by pulling data from an API to create a clear and concise report that allows you to view data automatically while still being able to customize the data to suit your needs.
You can choose different tools to make your reports automated or you can hire experts to do that for you.
We, at UNLMTD Digital are specialized in data set up and automatization and we help a ton of companies with this issue.
Schedule a call today so we can help you scale your business with our automated reporting.